Green Online Cake Shop Landscape Banner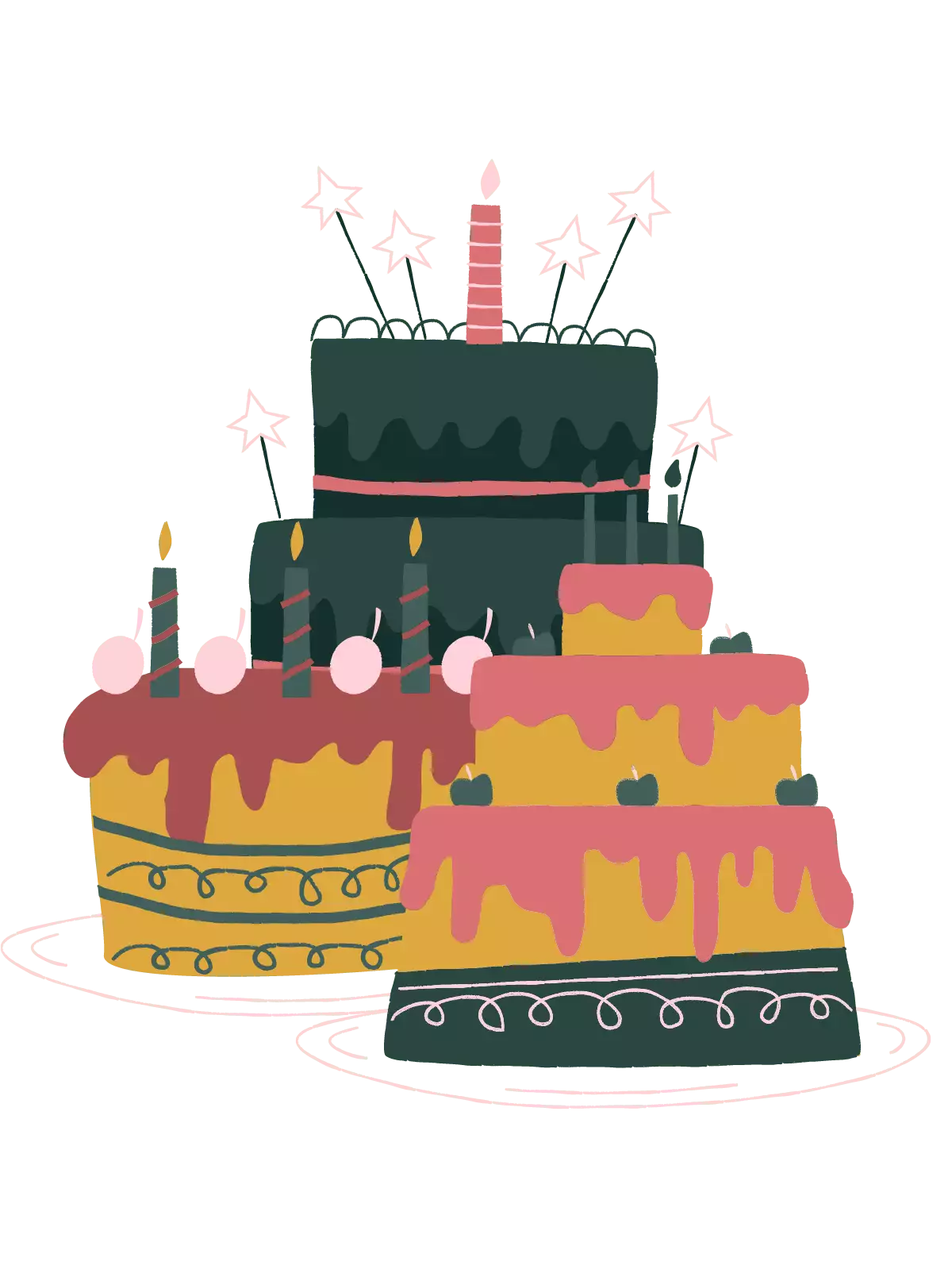 Green Online Cake Shop Landscape Banner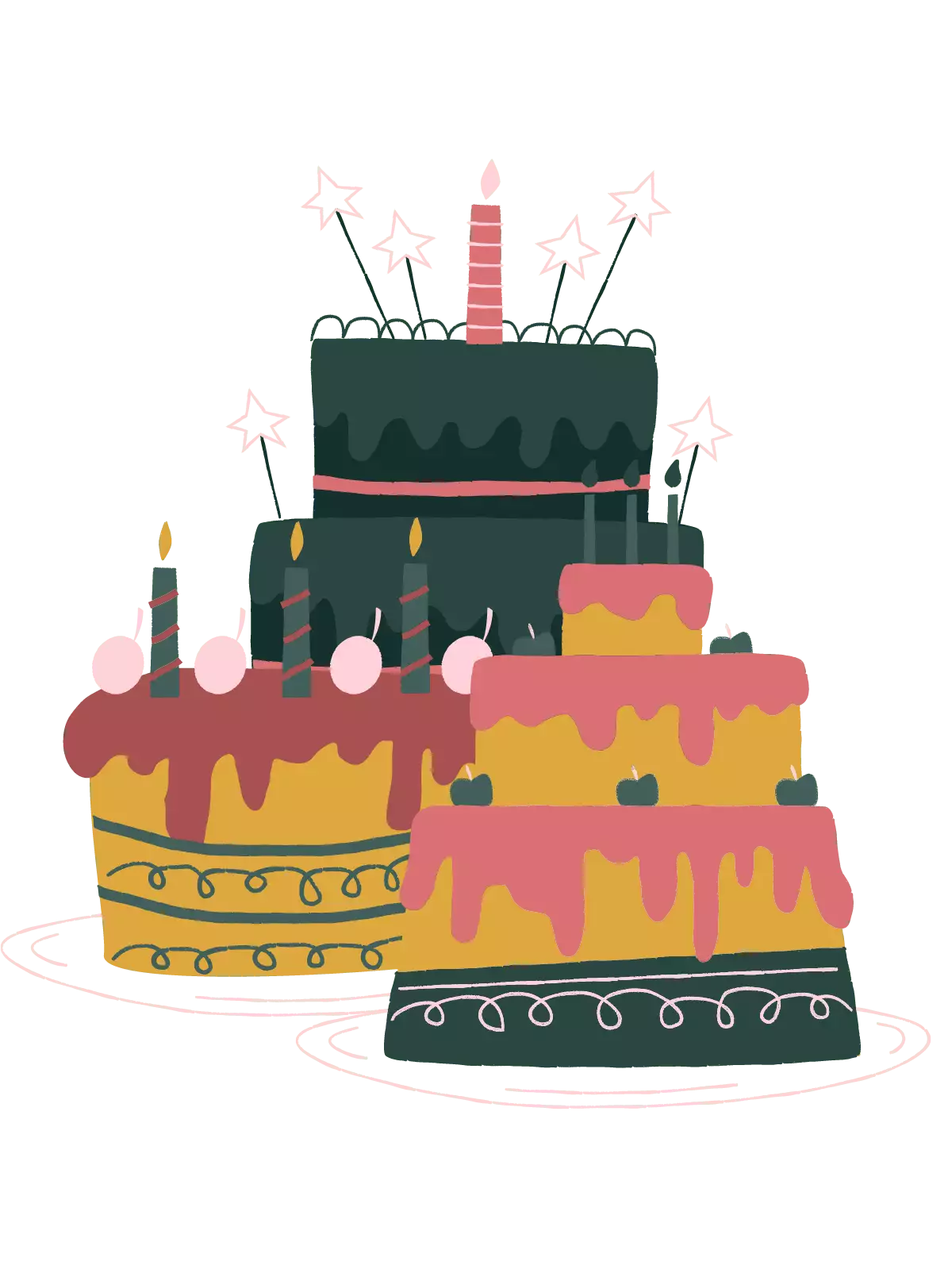 many more gifts to choose from
our most popular products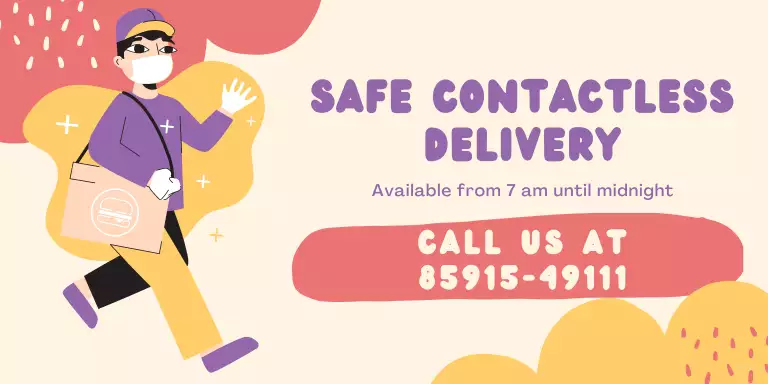 About Sahnis Bakery, 22 No. Phatak, Patiala – We're committed to delivering the freshest flowers, cakes & gifts.
Sahni's Bakery, 22 Number Phatak, Patiala, your one-stop destination for cakes, flowers, and other gifts, is growing faster than ever. With delightful cakes in a diverse range of flavors, the online shop is sure to give you treats you won't soon forget. For any special occasion, from birthdays to anniversaries, we have gift baskets for all your loved ones. Unlike other brands, our luxury gift baskets are carefully curated to include only the best-tasting foods. Don't waste time hopping from one cake shop to another. Sahni's Bakery, 22 No. Phatak, Patiala, gets you everything you need–including bakery, cakes, flowers and gifts—delivered to your or your loved one's doorstep. We strive to give you 100% satisfaction in all our deliveries.
Same Day Delivery at your place
Sahnisbakery is committed to deliver your cakes, flowers and gifts across India with fixed and same-day delivery services. We are accomplishing this milestone by following the intricate delivery planning system as we believe your celebration is the most beautiful time of your life and it becomes best with some ultimate surprises. Make your special one feel on Cloud Nine with the art of our charming flowers, delicious & appetizing cakes and exciting gifts. Sahnisbakery offers you a wide range of some special birthday cake, flowers for anniversaries and gifts for wonderful celebrations, encapsulating your all emotions, you may need to convey your feelings just the way you want. In today's increasingly hasten times, where everyone is busy in their lives, our same day cake, flowers and gifts delivery across all the cities of India, will be a step to come close to your loved ones. We believe that every human relationship is unique and all holds an appreciation. Stun them with the superb gifts as it can cover the whole aspect of human emotions in the right manner. You can offer cake & flower to your loved ones as this is the best gift that can be presented to your loved ones.
How to pep up your celebrations?
Life gives you many reasons to celebrate, sometimes, in the form of festivals or occasions that unites all to enjoy the spirit of the day together. Be it Wedding gifts, Birthday gifts, Friendship Day, Valentine's Day, anniversary, Father's Day or any other special occasion, our gifts never fail to make your celebration peppy. The excellence of our gifts can be examined by having a glance at the adorable range of delicious cakes, alluring flowers and happy gifts, ready to fill every moment of your celebration with immense happiness. We, Indians love to celebrate every happiness with sheer and enthusiasm with our close ones. To comprehend & appreciate the joy related to such festivities, our gifts will be an ideal choice for you.
A wide variety of Delicious cakes, appealing flowers & exciting gifts
Sahnisbakery is very well aware of the ritual of ending the celebration with something sweet. And therefore has come up with the fresh cakes, baked with love and utmost perfection to stun your loved ones with its gorgeous appearance. Sahnisbakery offers you variety in the flavors, designs and shape of the cake that can lead the way to your loved one's heart. From ever-popular Black Forest cake to the most picked Red Velvet cake, fruitful Strawberry cakes to tasty Choco Vanilla cake, we offer every possible cake to make your dear ones feel bubbly. Talking about flowers, then we only provide the top-selling, fresh and handpicked flowers like Roses, Orchids, Carnations, Lilies, Gerberas wrapped elegantly that will sure to strike a cute smile to your loved ones face. Apart from cake and flowers, we also offer happiness packed in gifts like handbags, clutches, metallic utensils, home decor gifts and so on. So, be ready to get praises from others with these special gifts.
Duo is the Best for Celebration
There is another adorable thing that beautifully blends with cakes and that is flowers. Cakes & flowers are the best duos that are often combined to make a complete gift package. With the changing times, the concept of gifting cakes and flowers is quite unique and loved by all. You can offer a bouquet to your newly married friends to congratulate them. Whereas cakes are the lifeline of every celebration. For anniversary cakes, Sahnisbakery offers you Heart shape cakes as they are the best choice for this occasion. Gifting a bunch of red roses with a Heart shape cake, really an unbeatable combination! For some other special occasions like Father's Day, Mother's Day, you can express your feelings & sentiments and convey your heartwarming wishes with the special Father's Day flowers & cakes. Stay amazed with special cakes, flowers and gifts of Sahnisbakery!
Order Mother's Day Gifts From Sahnisbakery To Commemorate Her Efforts
Our mommies are making a constant effort to do their best in every way to make sure that we have good lives. Is there anything that you can do for her? If you plan to do something for her, then make sure that you do it in the best way. Nothing can be better than Mother's day for her. You can now get your hands on a range of mother's day gifts for her from Sahnisbakery. Without any doubt, we will make sure that you can surprise her in the best way possible. We are all set to ensure that there are no stones left to unturn for you to surprise her. This is the most important thing that you can do to make her feel special. Hurry up and order the most amazing gifts from us in no time at your doorstep.
We all love cakes, and so do our mommies. Now, you can hop on to our portal, and we promise that you will get a range of mother's day cakes from us here. We have been baking the most delicious cakes with good quality ingredients. There is no doubt that we are always at your services when it comes to surprising your loved ones. From vanilla, strawberry, butterscotch to chocolate, there is so much that we have to offer you. All of you will be happy to know that we have so much to offer to our clients. Not just this, we have an option to get the cakes customized as per your wish. Hence, Sahnisbakery is ready with the option of helping you out by providing the best mother's day cake online.
Flowers are yet another very perfect gift that you can present to your mommy. We are very glad to tell you that we have been providing our customers with the most beautiful flowers for years. Now you can order mother's day flowers from us to express your love, respect, and affection for her. We pack these flowers so well that they will last for a good time. No, doubt that there is so much that you can do with these flowers. You can also send them along with other mother's day gifts that you have planned for her.
Hurry up and head on to Sahnisbakery for surprising your mommy with the most amazing and beautiful mother's day gifts for her. She will be delighted to see how you have managed to get the best to woo her. Also, let us tell you that if you have gotten late to place the order for mother's day gifts, do not panic. We are here at Sahnisbakery, with the convenience of providing you with same-day delivery or midnight flower delivery. There is so much that you need to do, but make sure that you find the best mother's day gifts for her. Rush to us and place your order now for the most amazing gifts. We also promise that our payments will be confidential, and there is no chance that your information will be leaked.
To offer the best service to our customers, we have tied up with Cital Enterprises to handle online experience and deliveries through our website. This is an exclusive partnership to offer top-class service and taste to our customers.